Common Birds of Hawaiʻi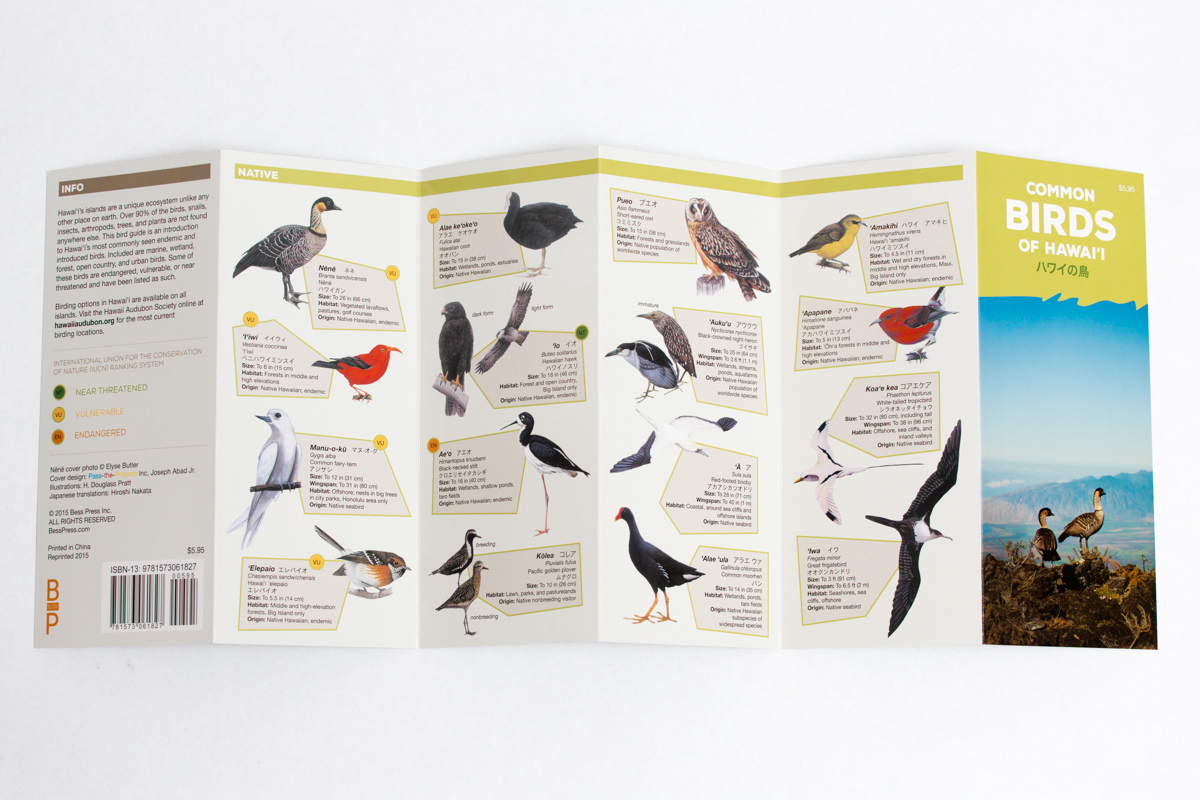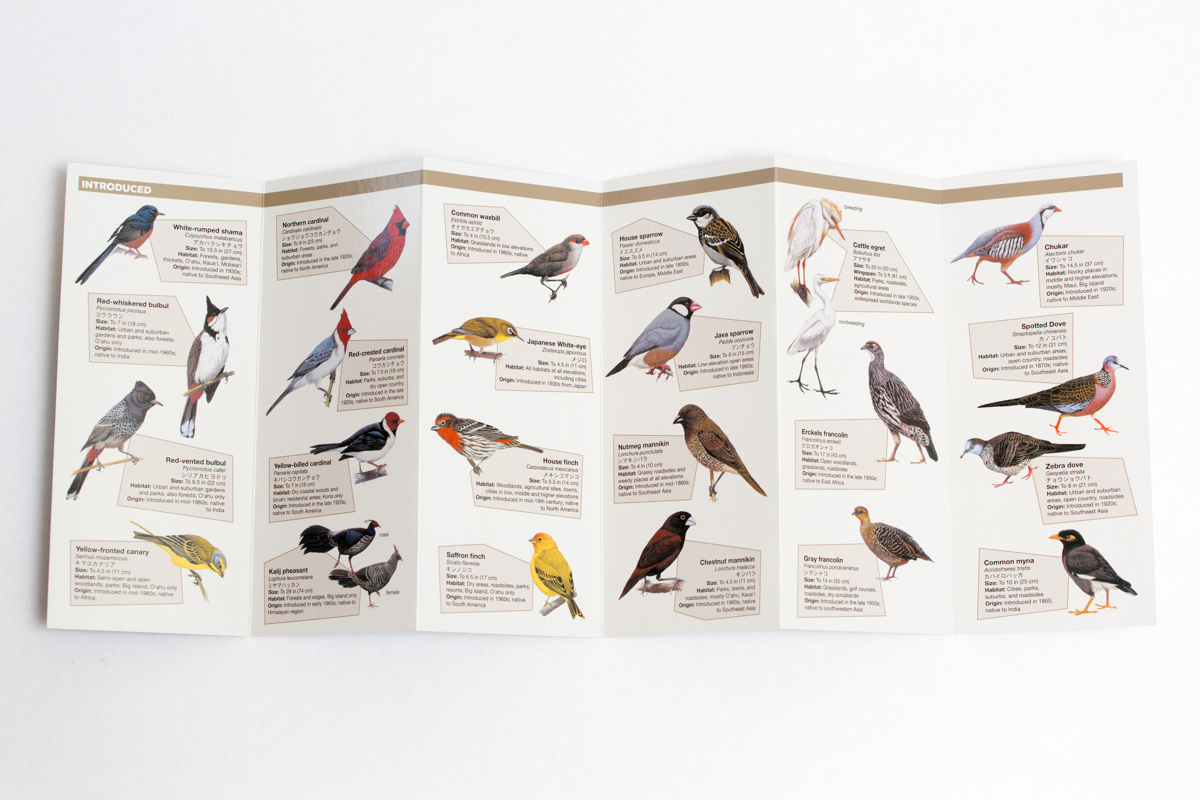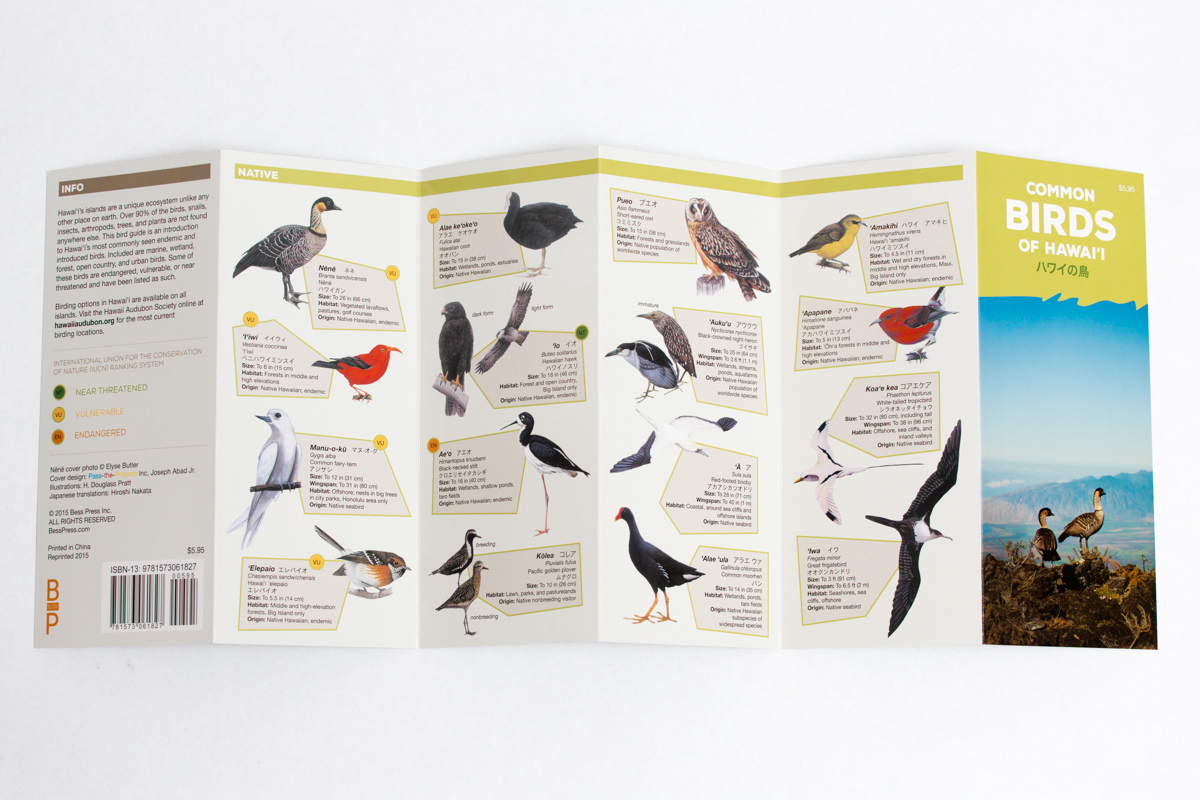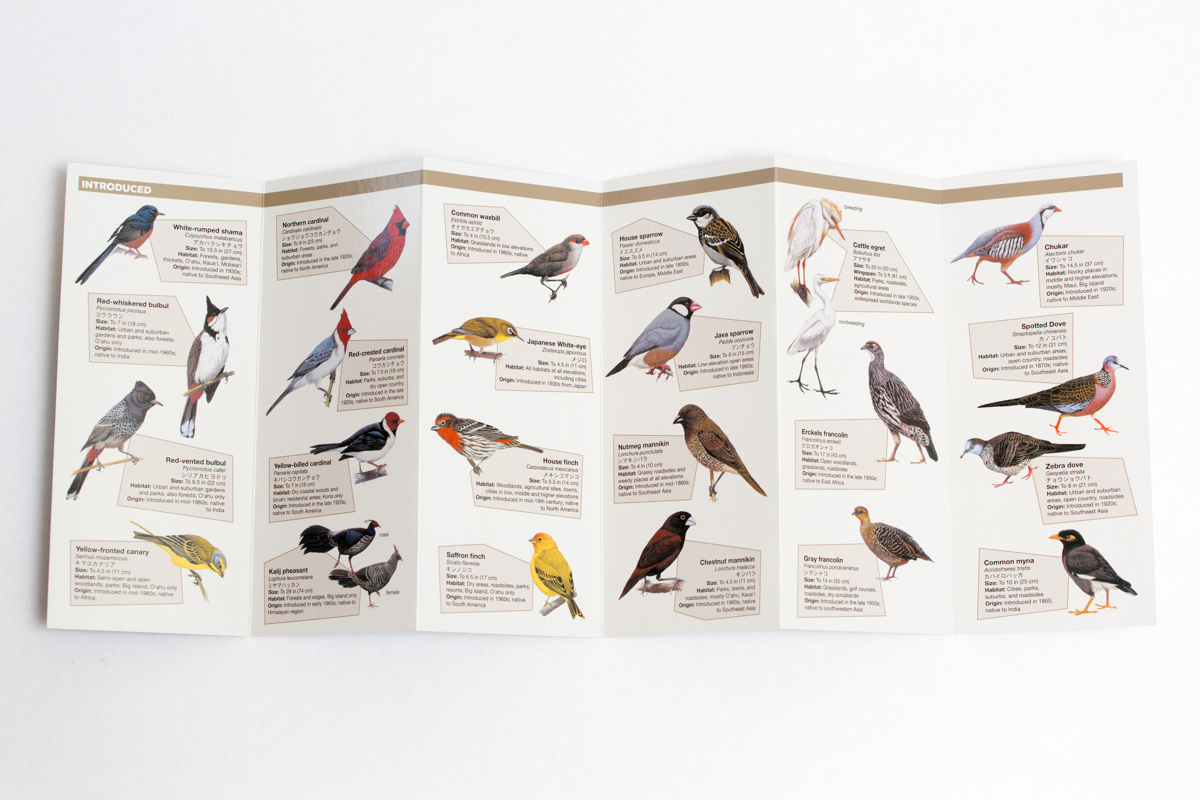 sold out
Common Birds of Hawaiʻi
Hiroshi Nakata
Pocket Guide
12 panels, folded & laminated
4" x 9.25"
ABOUT:
Common Birds of Hawaiʻi is a guide to 39 of Hawaii's most commonly sighted birds. Illustrated by H. Douglas Pratt, with common names in English and Japanese, scientific names, Hawaiian names, sizes, wingspans, habitats and origins.
REVIEWS:
"These laminated map-like sheets are perfect... the guides have an added value: Japanese text for at least the identification titles."
- Maui Weekly
OTHER TITLES YOU MIGHT LIKE