Growing Fruits in Hawaiʻi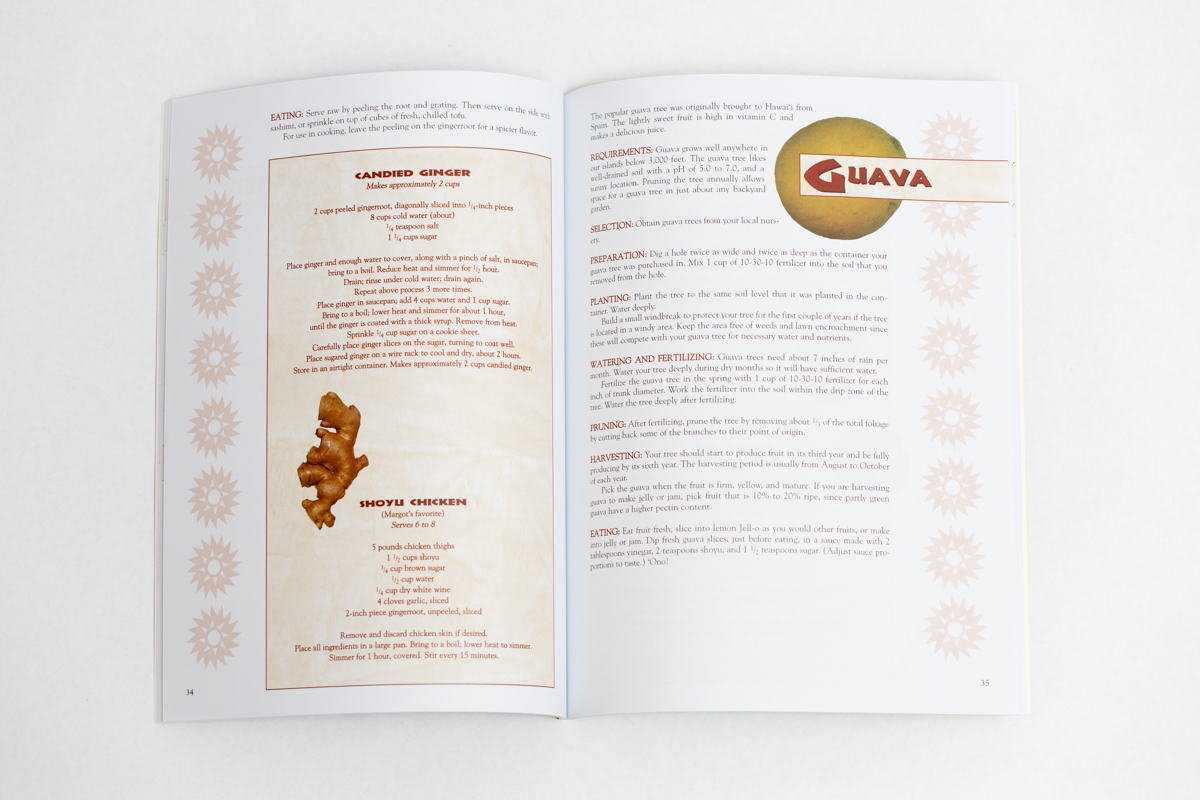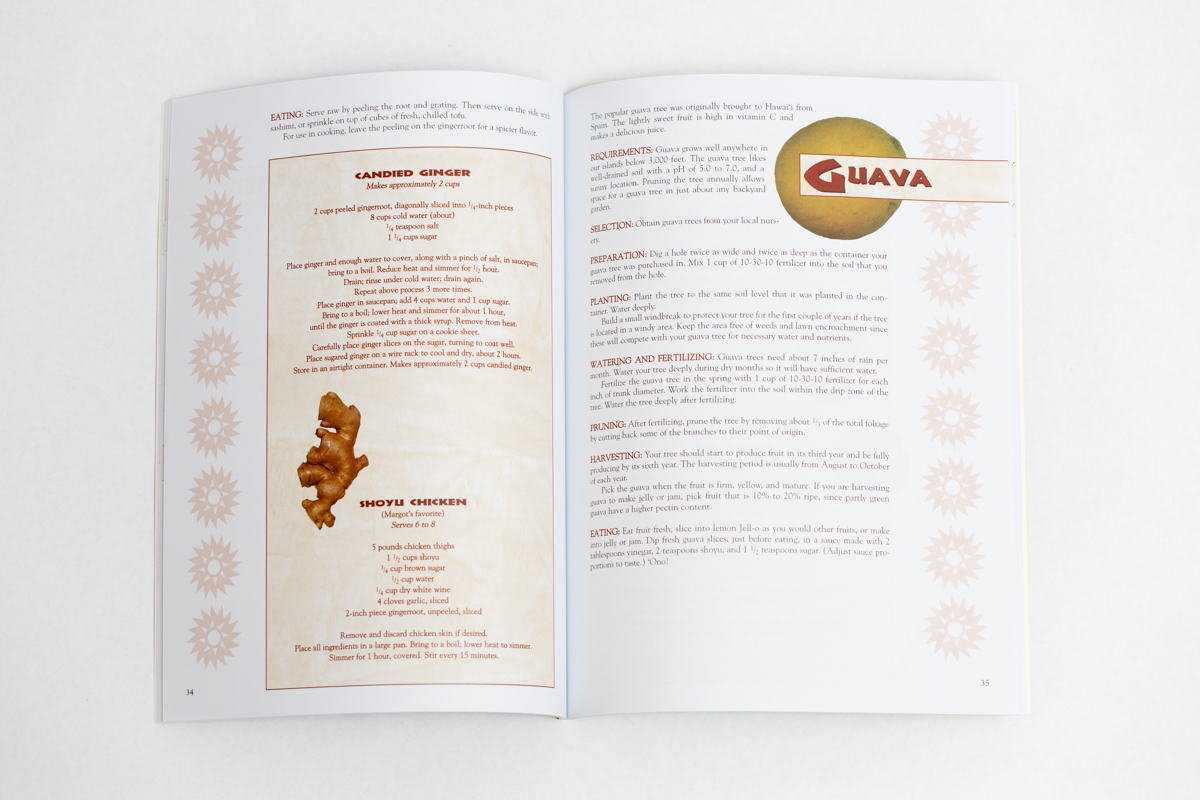 Growing Fruits in Hawaiʻi
by Kathy Oshiro
paperback, 8.5" x 11"
80 pp
ABOUT:
At last! A step-by-step guide to growing nutritious, delicious fruits in Hawaii, written by an experienced gardener familiar with Hawaii's special soil conditions and microclimates.
Find out how easy it can be to have a convenient economical supply of homegrown fruits available year-round.
Growing Fruits in Hawaii contains everything you need to know about soil and garden preparation, fertilizers, seed and plant selection, fences, trellises and containers, watering, and pest control.
Also featured are 56 delicious recipes!
REVIEWS:
"This book reveals all you need to know to have delicious rewards in your yard and on your dinner table... a weathered wisdom to the pursuit of gardening and the preparation of its gifts. This book is a must for anyone who wants to grow fruits herbs nuts and seeds successfully in Hawaii. "
- Maui News
"... this book addresses Hawaii's special soil and weather conditions and includes recipes too."
- The Honolulu Advertiser
AUTHOR:
Avid gardener and cook Kathy Oshiro has been growing fruits and vegetables in Hawaii since 1979 on Maui, Lanai, and the Big Island. On their 28-acre farm, she and her family grow a wide range of produce, exploring several diversified agriculture alternatives including maile, bamboo, coffee, and 'awa.
OTHER TITLES YOU MIGHT LIKE