Growing Native Hawaiian Plants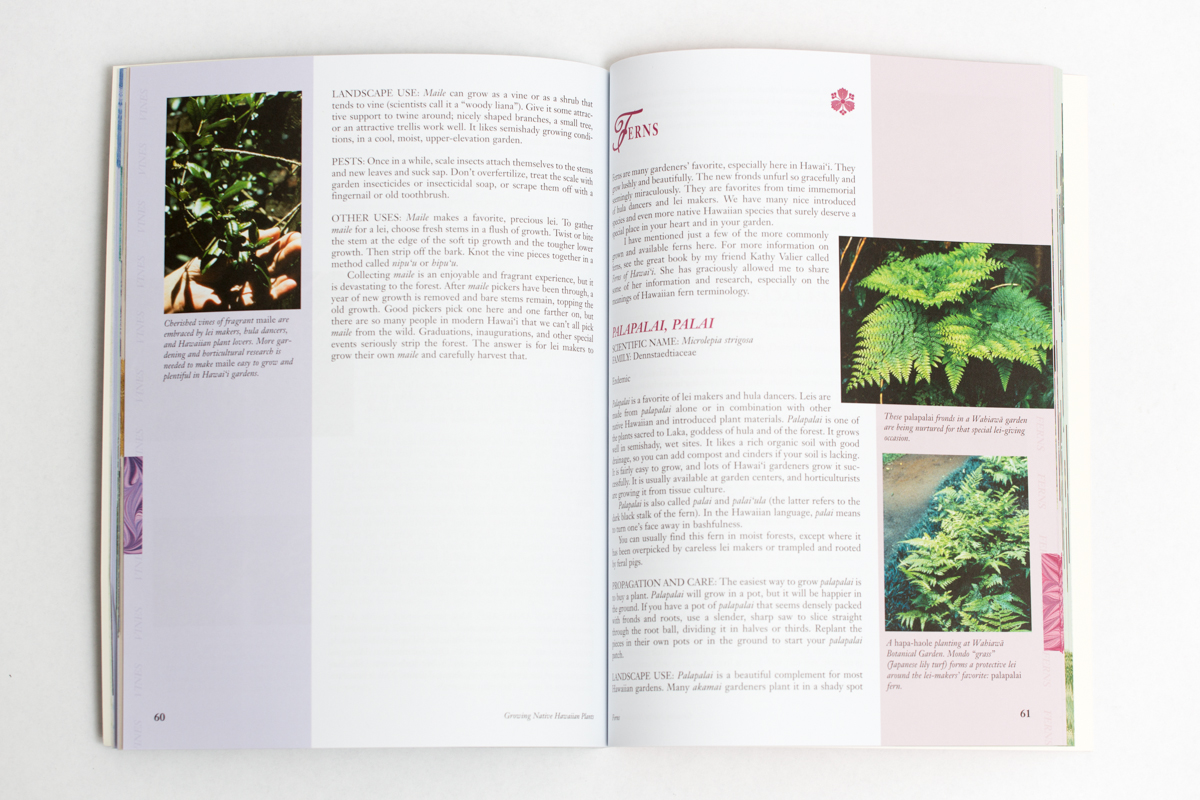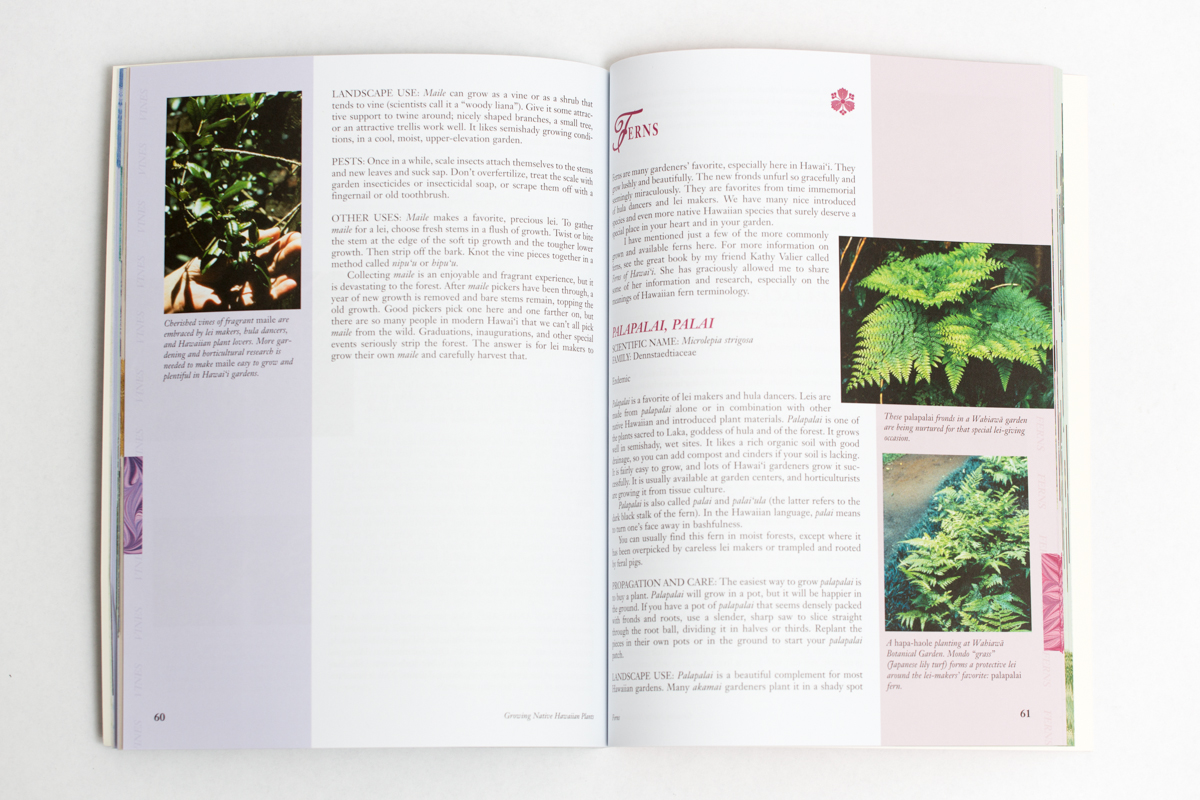 sold out
Growing Native Hawaiian Plants
by Heidi Leianuenue Bornhorst
paperback, 8.5" x 11"
120 pp
ABOUT:
Horticulturist and gardening columnist Heidi Bornhorst provides practical advice for growing 75 plants- 33 of them new to this edition. A section on basic techniques includes growing plants from cuttings or seeds, air-layering, grafting, watering, xeriscaping, transplanting, fertilizing, pruning, and water gardening. The book explains the care and use of individual plants and describe each plant's importance in Hawaiian culture. Photos illustrate the features of the plants and their use in the landscape.
REVIEWS:
"Without this book I'd have to ask my imaginary uncle for a gardener who knows how to start plants from cuttings, how to nurture seeds, and how to do all sorts of other things necessary to plant and tend a garden of rare plants.
It's inconceivable that anyone in Hawai'i would fail to enjoy Growing Native Hawaiian Plants... If you have your bit of earth and are ready to do real gardening, this very small very readable book tells you everything you need to know to succeed."
- Maui Weekly
"You wouldn't think that growing Hawaiian plants in Hawaii would require any special skills, but the native species are more delicate in comparison with invasive plants. Bornhorst's guide is not only complete and well-illustrated, it links the Hawaiian plants with native Hawaiian culture."
- Honolulu Star-Bulletin
AUTHOR:
Heidi Leianuenue Bornhorst is Landscape Director for the Hale Koa Hotel and runs a horticultural consulting business that specializes in landscaping with native Hawaiian plants and xeriphytic landscapes. She writes a gardening column for the Honolulu Advertiser.
OTHER TITLES YOU MIGHT LIKE