Growing Vegetables in Hawaiʻi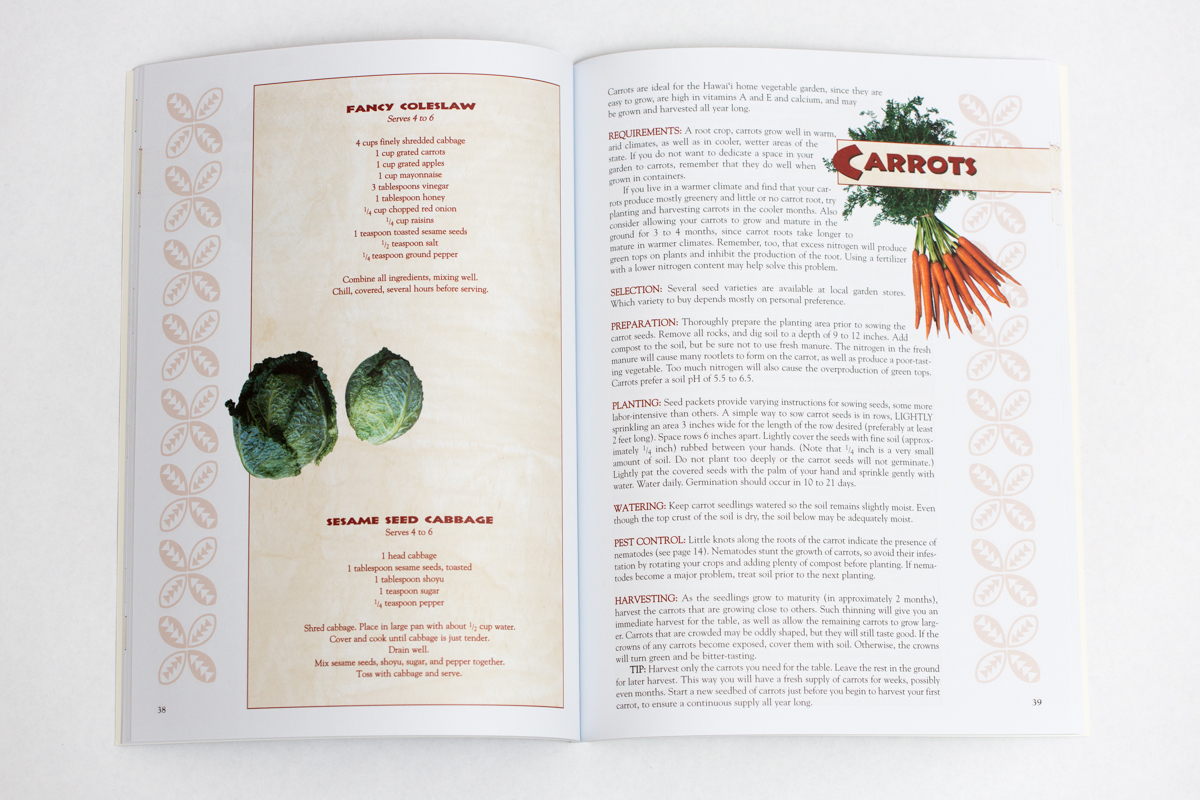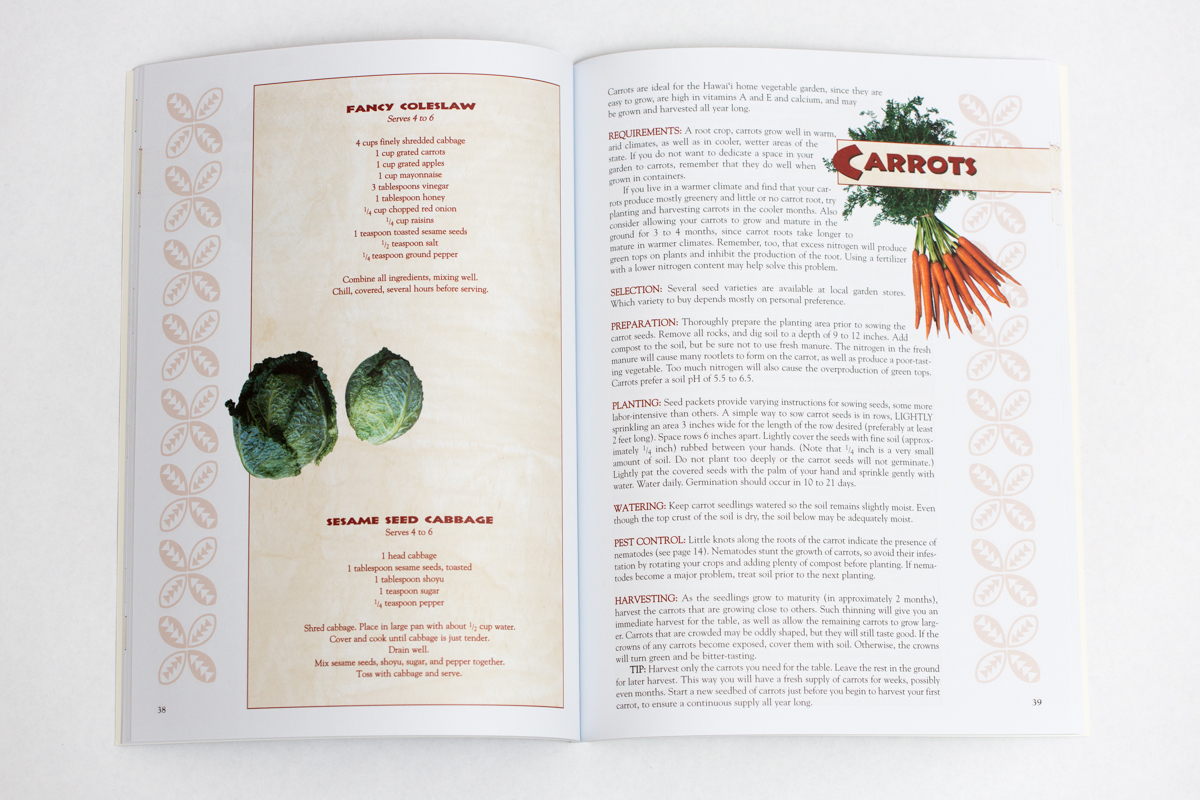 sold out
Growing Vegetables in Hawaiʻi
by Kathy Oshiro
paperback, 8.5" x 11"
96 pp
ABOUT:
At last! A step-by-step guide to growing nutritious, delicious vegetables in Hawaii written by an experienced gardener familiar with Hawaii's special soil conditions and microclimates.
Find out how easy it can be to have a convenient economical supply of homegrown vegetables available year-round.
This book contains everything you need to know about soil and garden preparation, fertilizers, seed and plant selection, fences, trellises and containers, watering and pest control.
Also features 70 delicious recipes!
REVIEWS:
"Visit your local bookstore for a great new Hawaii gardening book by Kathy Oshiro: Growing Vegetables in Hawaii. Her book talks about the plants that do well here and how to grow them, and also includes recipes and nutritional information for each plant."
- The Honolulu Advertiser
"You need to look no further than the calluses on Kathy Oshiro's hands and the dirt under her fingernails to find the credentials for her first book Growing Vegetables in Hawaii: A How-to Guide for the Gardener... The book is attractive and easy to read... Aside from the fun, you'll be eating fresh tasty vegetables and you'll be a big hit with neighbors and friends when you give away the extra."
- Honolulu Star-Bulletin
"She writes about soil quality, pest control, how often to water, and when to harvest. There are also recipes to make your home-grown veggies... learn how to plant 36 different vegetables, where to find the best seeds, and how to get your soil analyzed for a nominal fee."
- Island Scene
AUTHOR:
Avid gardener and cook Kathy Oshiro has been growing fruits and vegetables in Hawaii since 1979 on Maui, Lanai, and the Big Island. On their 28-acre farm, she and her family grow a wide range of produce and are exploring several diversified agriculture alternatives including maile, bamboo, coffee, and 'awa.
OTHER TITLES YOU MIGHT LIKE